Handy
Why hello there! Is there a household job you can't do? It's not your fault! You just don't have the right hands.
Find 'em today with the Handy app!

PRINT
*Click to Enlarge*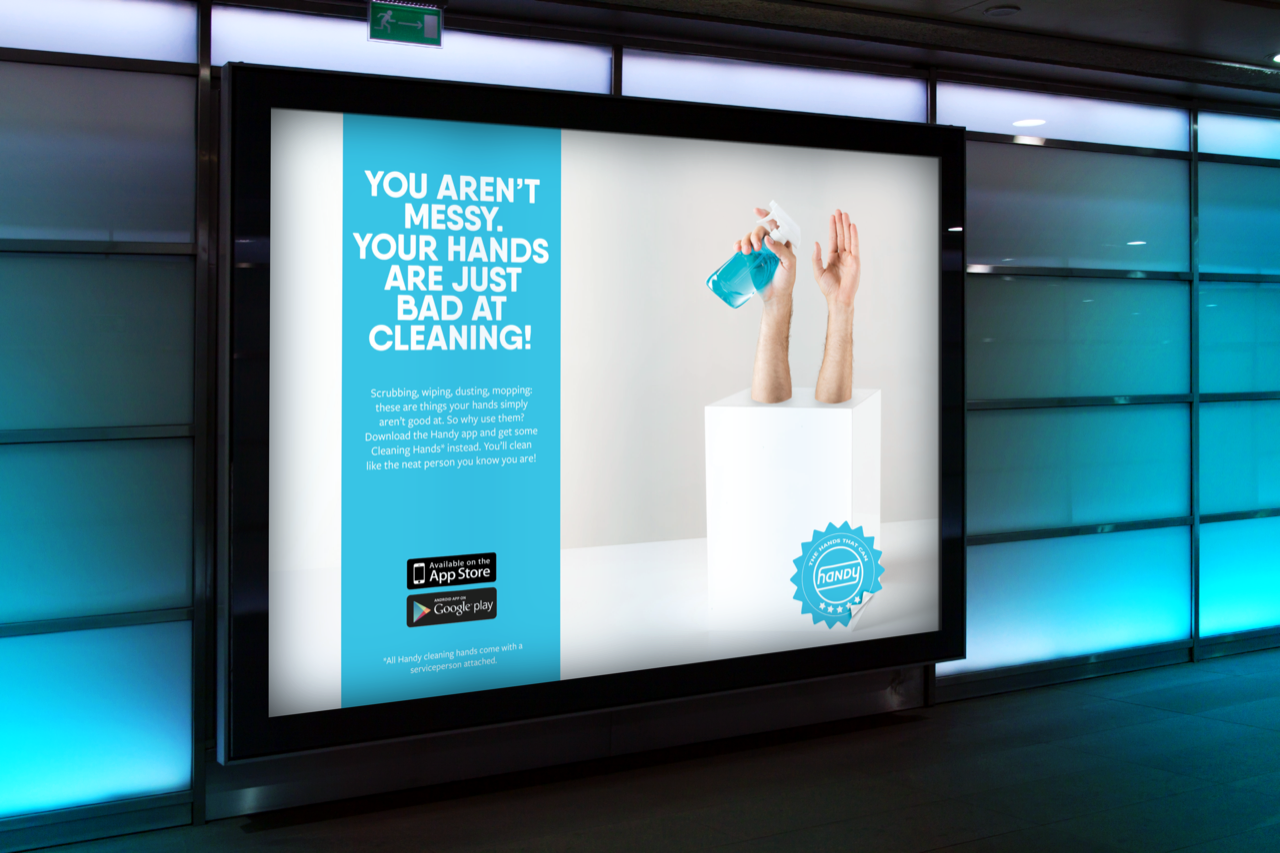 video infomercial
Learn more about Handy hands and the jobs they can do in this Infomercial. Catch this content on your Facebook and Instagram.
We had to get handy
Amazon didn't have podiums for shooting videos of live-action disembodied hands.
Trust me, we looked.
digital banner
Ads for Handy will be placed on how-to websites. Because no tutorial is easier than hiring a pair of hands to do it for you.
in-app Mobile "Coupon"
Not a limited time offer!
Direct mailer
We send these to people's homes to see if they need hands for their homes.
Thanks for looking at our Handy work! Bye now!